NaNo & Maths
I don't like maths, but I like NaNo. ;)
I hope you're all having a great week! The last week of October has been filled with edits for me. The bad news is that I wanted to take it easy this week and just lose myself in planning the novel I want to write next month. The good news is that the third round of edits for CHRISTMAS CAROL has now been done. Yay! Did I mention that this is the sequel to
CHRISTMAS LIGHTS
? Yep, it is.
As you can tell, I'm going to take part in
NaNoWriMo
again this year. This'll be my third year. I think it's a lot of fun. Besides, I enjoy throwing myself so deeply into a first draft that I manage to spend an entire month thinking, dreaming, note-taking, and writing the one story I just can't wait to tell.
Okay, here's the maths of it. I know that the month of November has 30 days, but I will only be writing for 20. Why? Because I like to take weekends off. That's because family time + brain recharge time + reading time = the ability to have a large word count output Mon-Fri. Lol.
So, that means that in order to finish a 50k novel during November, I need to write 2,500 words each day. That means 12,500 words a week. (12,500 x 4 = 50,000) Can I do it? I'm pretty sure I can, since I usually aim at 4k/day. It's just a matter of buckling down and getting so wrapped up in the story that some days I might even write more than what I have to. At least, that's what I'm hoping.
You know, after talking about all that, I think it's time I get my Playlist ready and continue the exciting process of making up a story...
So, are you taking part in the craziness this year? If you are, feel free to buddy me.
I'm over here
. My username is
*Y*
.
;)
Good luck and have fun!
Oh, and...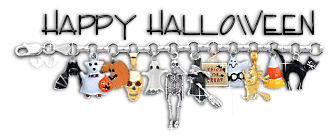 Yolanda
http://www.yolandasfetsos.com/
Labels: Yolanda Sfetsos